We have started our Open Infrastucture project some time ago. If you know us, you're probably already aware that we keep open communication and open infrastructure very close to our heart. In other words: for us, transparency is a subject we can't live without. 
Transparency
We work with a number of big and small companies, and our clients and partners are often surprised by our transparency. For us it's been always clear, that transparency is crucial: so our clients and partners can trust us. Of course, our competitors can see what we do. In theory, they can copy us as well.
Benefits and Drawbacks of Transparency
The thing is that we do not see any drawbacks from being transparent but on the contrary. If someone can do our work better, we think it is a good thing. At the same time, we believe that we are not easily copiable, because our strength is deeply embedded in our knowledge. In general, we do not see competition in the conventional sense. We believe that other companies who are somewhat overlapping with our field could potentially create synergy with us in the future.  
On the other hand, we use a lot of Open Source software and we publish all our source code - so we see it as a fair give and take.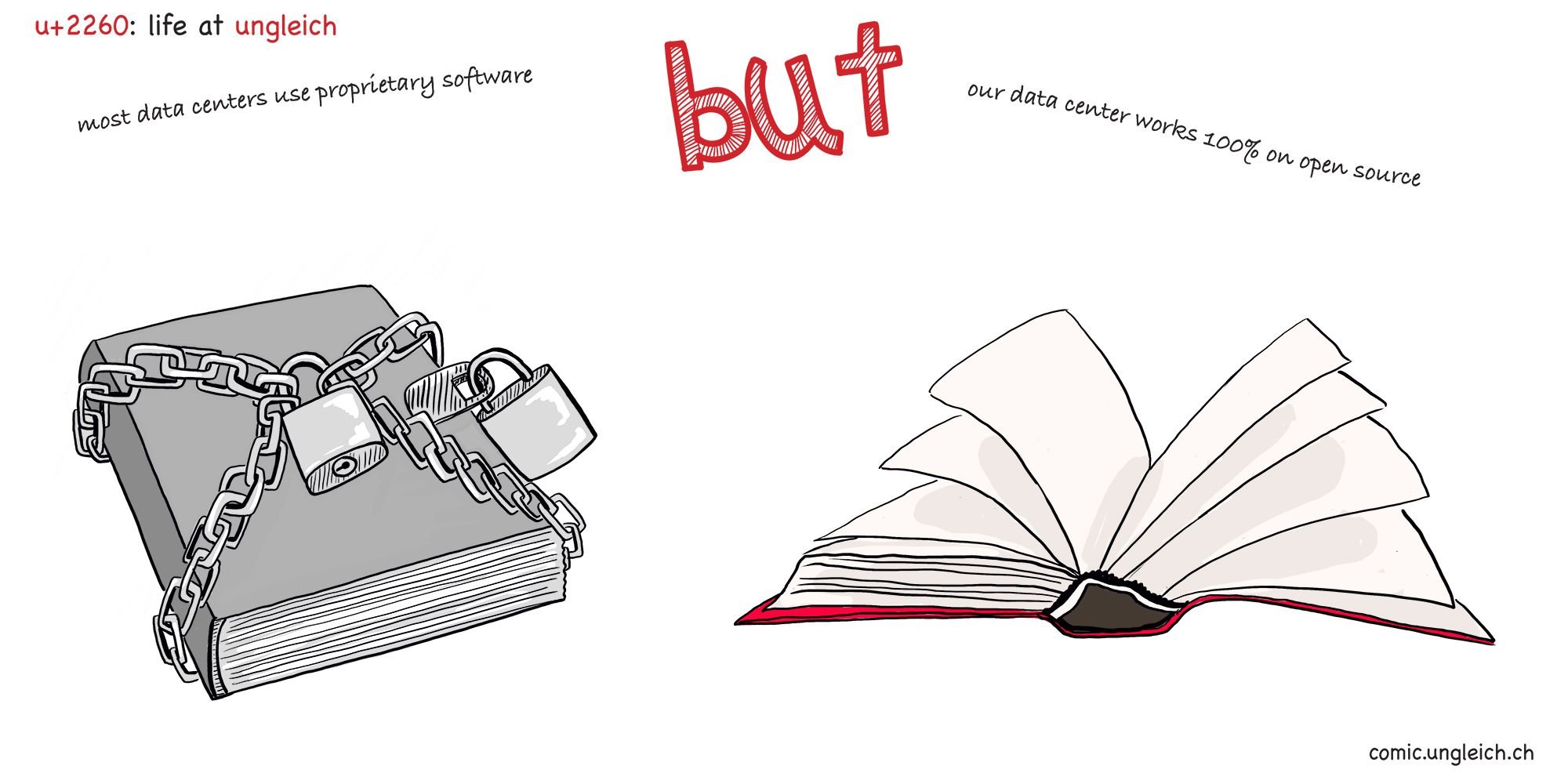 Digital Glarus
At the end of 2015, we have started the project Digital Glarus, an initiative for creating more digital workplaces in canton Glarus. Whoever sees what we do here in Glarus or other parts of Switzerland and copies us, helps themselves and in the end, helps us. The more digitalized the companies in Canton Glarus become, the better is for the economy, and also better for the environment - because we will not produce noise nor fumes polluting the beautiful nature here.
Open Source and Crowdfunding
On 6th of December, we have started our second round of crowdfunding for the growth of Data Center Light. Even our crowdfunding platform is open source. The swiss-crowdfunder was created by a collaboration with 200ok.ch, whose CEO also moved to Glarnerland. 
Building the future
We want to go further with our transparency and business development in Glarus, and for that, we need your support: you can support us by talking about us, buying a small share of our company, a VM or cloud storage on swiss-crowdfunder. Starting only from 25 CHF you can help us.
Thank you for reading and we thank you for every support - your Team ungleich (with small u)