Dear friends and supporters of Digital Glarus, we are back with another very cool interview!  
Meeting our supporters in person has been very special each time without a fail. Every time we meet them we are moved by how supportive, open and kind they are. It feels like meeting people who are handing us bottles of water and cheering for us when we are running a long marathon!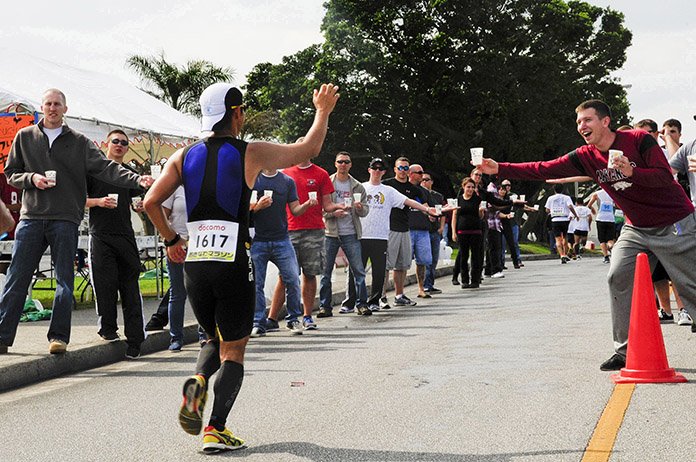 Although we are a team of very creative people, when we first set out to start our crowdfunding campaign we did not imagine that we would meet this much cool and nice people through it. We are constantly and pleasantly surprised by generosity and kindness of our supporters. In short, we feel very lucky to have such people around us.
Meeting Gregor was such an example : here is our interview with Gregor at the sunny garden in Schwanden.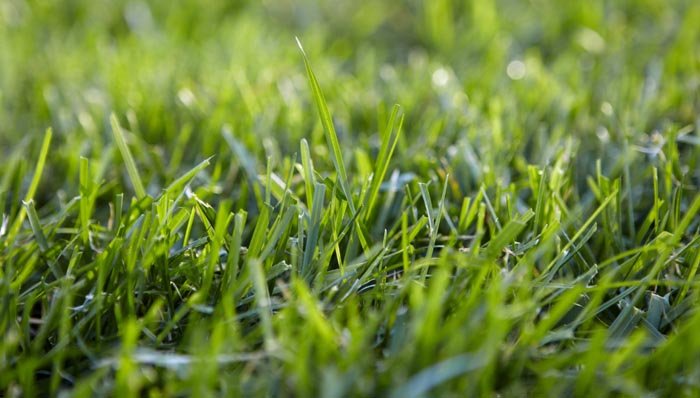 What is your name and where do you come from?
My name is Gregor Martius. I'm from Zurich.
Can you tell us what are you working on, and what's cool about it? 
I'm working on an e-learning project. Our goal is to turn a conventional university course into an e-learning one. With a tool students can learn online with for example interactive tutorials. The great thing about this project is that in the end all will be publicly available. It will be available for anybody who's interested, regular student or not, so anybody who wants can learn what they want.
Wow that sounds so cool!
Yeah, it's cool. It's a very rewarding work, because it allows people to learn freely.
Indeed. Tell us how you learnt about project Digital Glarus?
I first heard about it from the impact HUB newsletter, that there are people doing crowdfunding campaign for a coworking space. I've been imagining such a project myself: a nice place in the nature, where you get to go and work. So when I saw this on the newsletter I was instantly very intersted to find out more. And I saw the supporter packages with some free coworking days. And I was like, yeah! I'm in.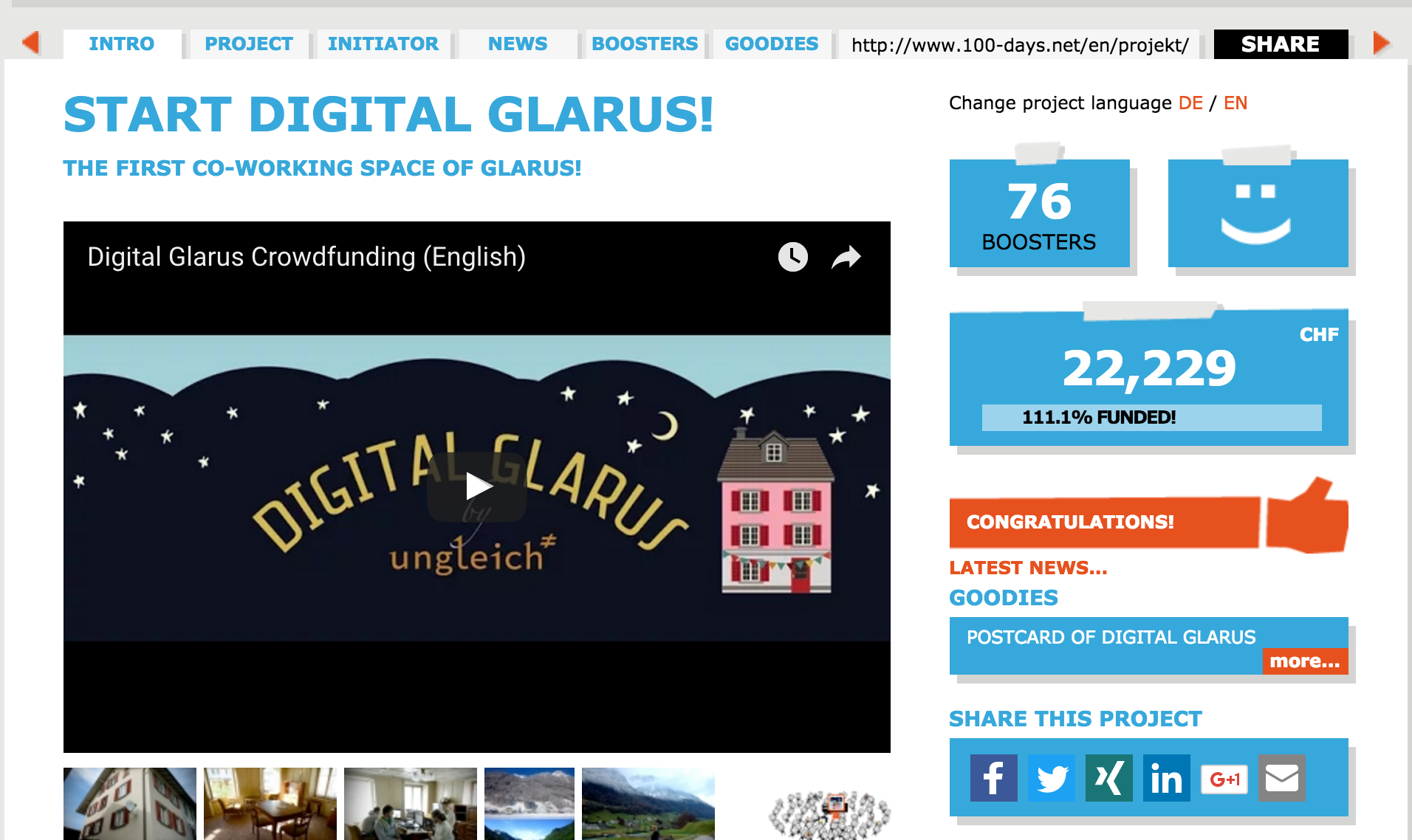 Ah I see. So you were thinking of something just like project Digital Glarus, then you saw somebody actually doing it.
Exactly. I was thinking, that's what I was thinking too! 
That's really cool to hear for us. And you brought other coworkers with you today.
Yep I did. They're enjoying very much, as you can see.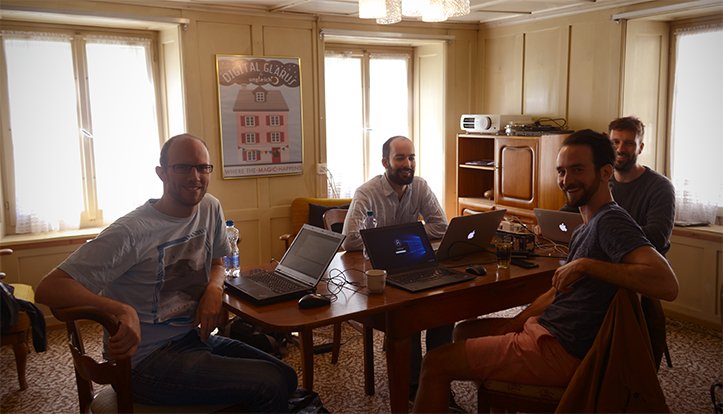 What is your impression of canton Glarus?
To me it is a very special place. You know Glarus has a very easy connection to Zurich, you get on the train from the city and in an hour you arrive at a completely different environment. Just looking around, is amazing. It's a very narrow valley and the mountains are really impressive. You are really surrounded by the mountains everywhere. And such sweet, nice villages, you can just feel the rich histroy around you. It is very different...in the best way.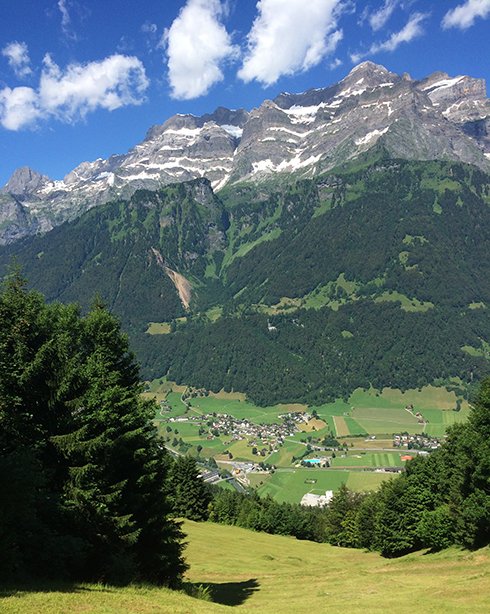 Did you know about Glarus before coming to Digital Chalet schwanden?
I came few times before for hiking and ski touring. Tierfehd is great for biking, and Klöntal is beautiful...and of course to Elm for skiing. 
So you have been to Glarus for outdoor activities mostly. And not to Schwanden but different places.​
That's right. I did not know Schwanden before. I haven't been here for coworking.
What do you think about the project Digital Glarus?
I think this project is such a great opportunity. Here it's all combined. We have this beautiful nature like on a holiday, but it is still a working environment and you can really focus and be productive. I know this difference very well because i have tried working outside before. I went to nice restaurants, cafes, and so on and tried to stay there for working. It can be nice and it can work, but it's still different from going to a place like Digital Chalet. It's better when it's meant to be a space for working, it is definitely better when other people are working there too. I think this is really important.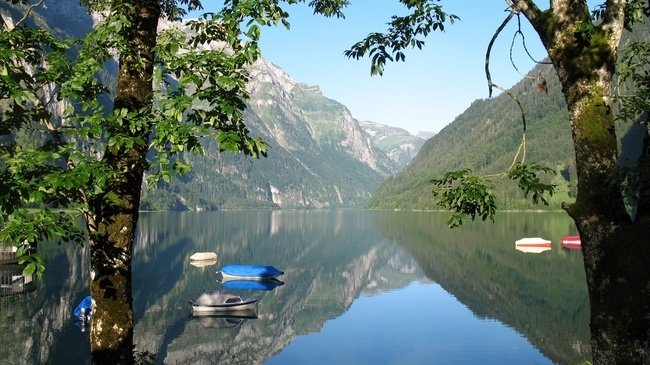 ©myswitzerland
Can you give us a feedback on where could we improve the coworking space, either the physical space, or in other ways?
I think on your website it is hard to find the information for booking a date. You don't find the price or information..I couldn't even see if it's open and running. That's why I had to write to you in email, to check if I can come with these guys on this date.
I really like this building. it's like full of old charm..I think it'll be also great if you guys add some modern things to contrast it. What you are trying right now, to have the rooms freshly painted and changing small parts here and there I think it's very good. I would suggest to keep the most of old furniture, and its old looks, but mix some fresh new things. That'll be really nice. 
Thank you so much! It was a great interview!
Thank you! You've been very open and welcoming, I really feel being welcomed here. It's been a great day.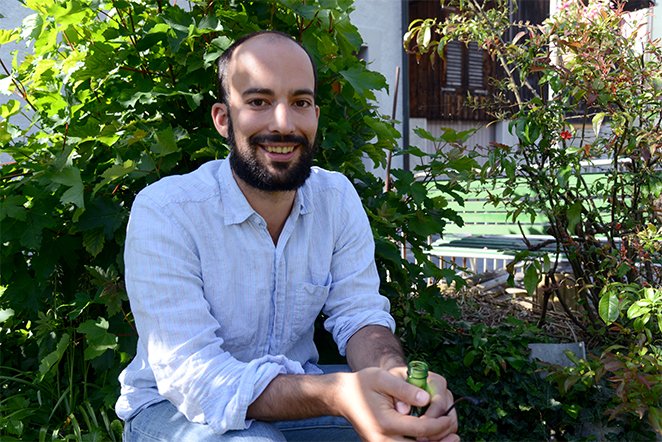 So that was the interview of our coworking member Gregor. More we get to meet our supporters in person, more we are convinced that they are the best kind of people to cowork with, to have lunch with, and to just hang out and be around. And to our further surprise, later that week Gregor generously donated one of his laptops for our coworking space. Thank you Gregor! 
We'll come back with other great stories to share soon! This is a one busy summer for us in Digital Chalet Schwanden : renovating, planning, learning, working. Stay tuned!