Hello supporters, coworkers of Digital Chalet Schwaden, and friends of ungleich! Thank you for coming back to our blog. As promised, today we'll tell you more about what we've been doing with this old, charming building at Schwanden.
We knew when we had our first look at this special building, that it might need some love here and there. The previous owners, who raised a family in this building, took a good care of everything in and out of the building when they were still living there. But after they were gone time grew weeds in its garden and faded once bright colored walls of each rooms.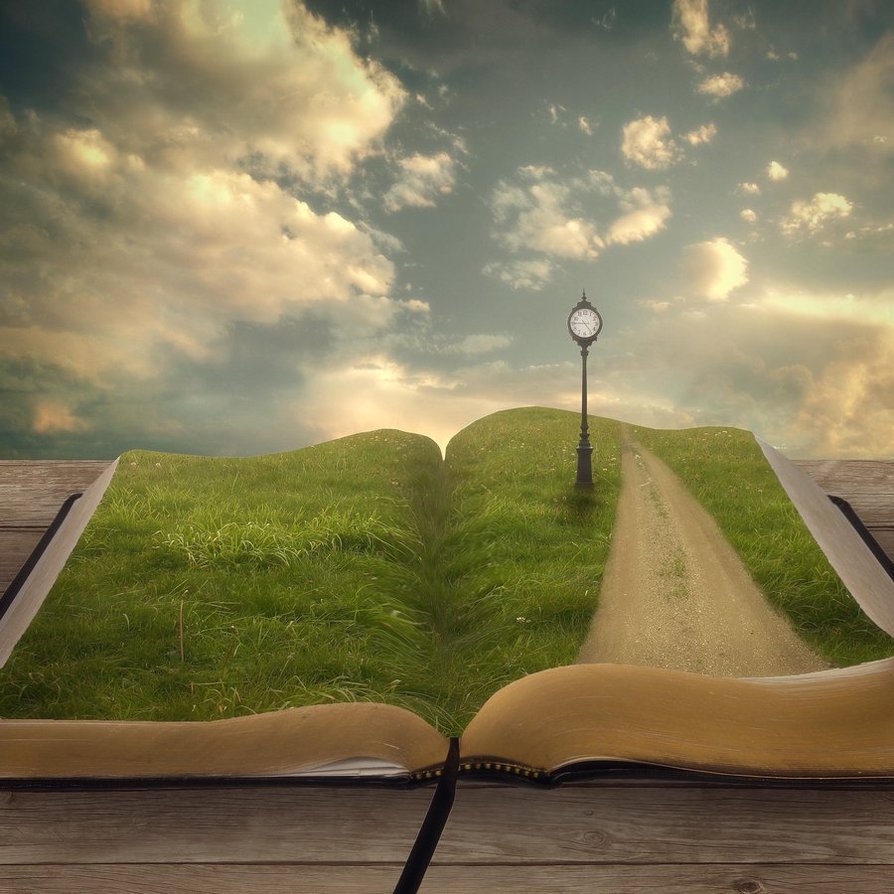 As you could have noticed in some of the photos from our previous post - which were not taken to show the status of painting - the walls of this house are very old, not only in its age but also in how it looks. But it was about to be changed!
Giving the walls a fresh new look, envolved rearranging the whole house. Before doing anything for applying color, one must clean up the space, move and protect furnitures and floors. So some extensive wrappings and coverings had to be done.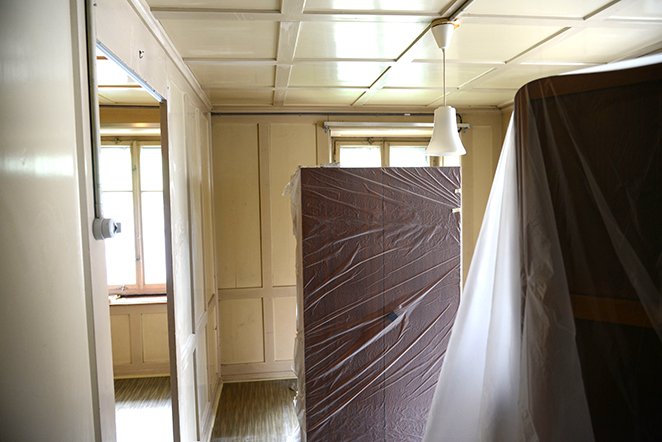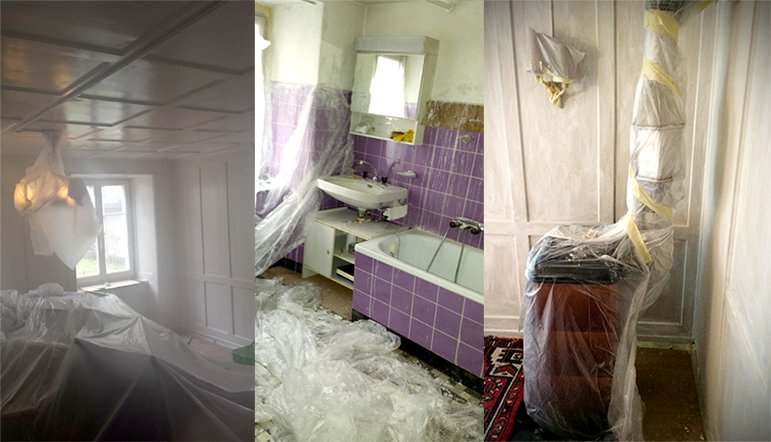 And after, the wall had to be evenly primed for the paint.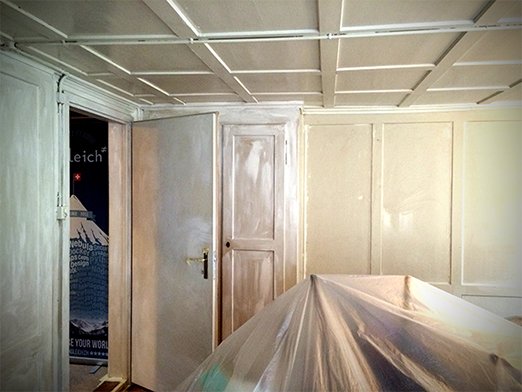 And, now it's time for showing the "after" photos! 
The old orange-yellow color with cracks and stains are gone, and we have fresh clean white walls now.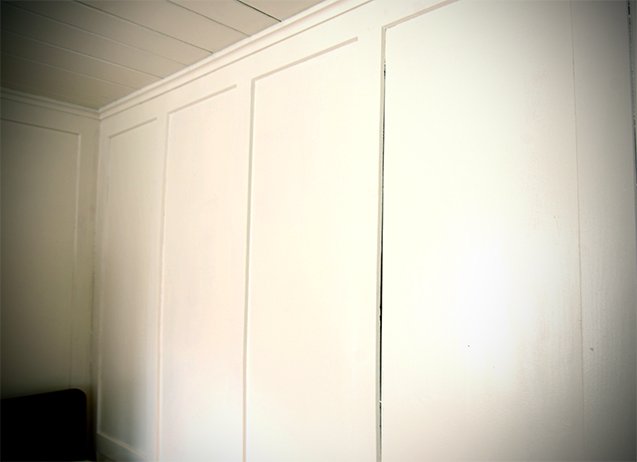 The attic room had also a nice new white coat on the side.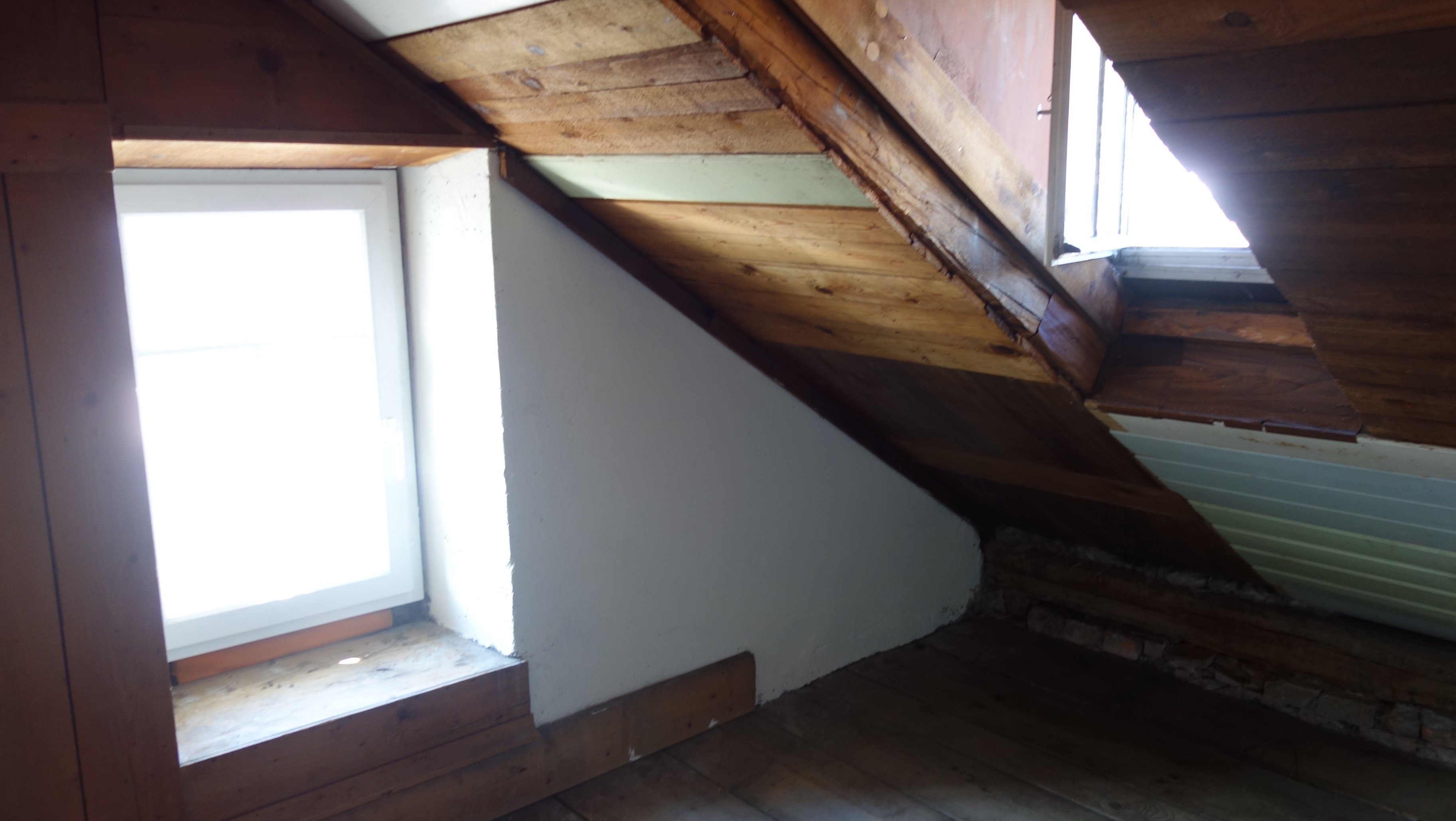 The bathroom now has a clean white coat of water-resistant paint.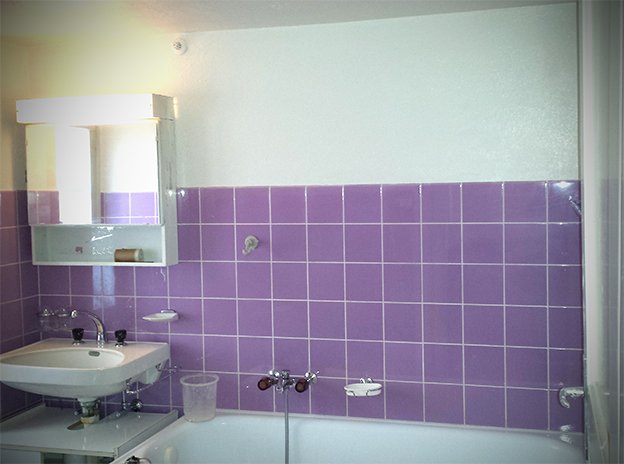 And, the living room downstair, a particularly demanding job it was, looks beautiful now.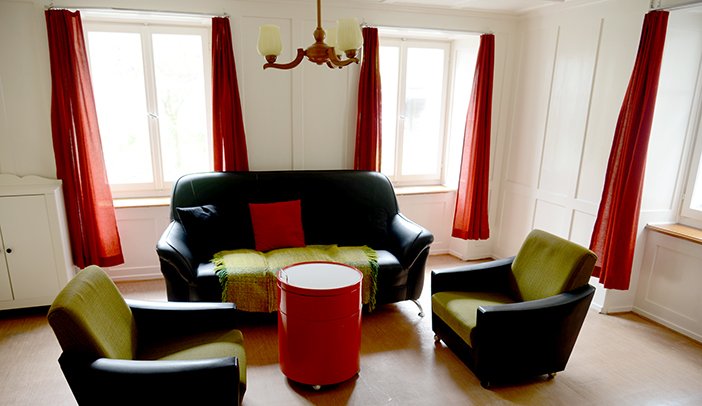 The pictures don't do the justice, but the rooms look wonderful with fresh new coat of painting. These demanding works of moving, wrapping, filling up, priming and painting were done by our Samuel, who joined our team very recently. It was the first time ever in his life painting walls, and we are very proud of how well he did it. 
Samuel who's been in the canton Glarus for 4 years as an asylum seeker, is working and learning with ungleich at the same time, to realize his dream of being an IT geek (read specialist). Yes, Sam is very cool and he wants to be like us. Yes, we're obviously very cool.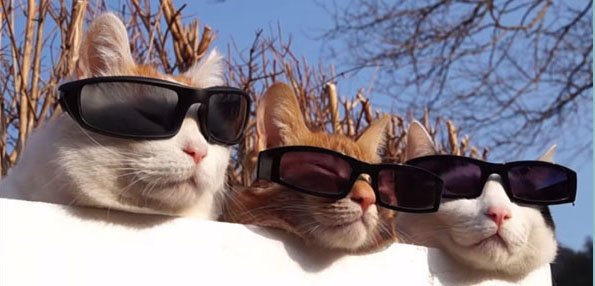 We are moving forward, albeit not as fast as we'd like to, but we are making meaningful progress in each steps. Thank you everybody who supported us during the campaign, who sent warm wishes of success, who read our very irregular (sorry) blog posts. You are the ones making this project possible.
We'll be back very soon with other posts that's been queueing up for a very long time, about what we've been up to. Stay tuned!